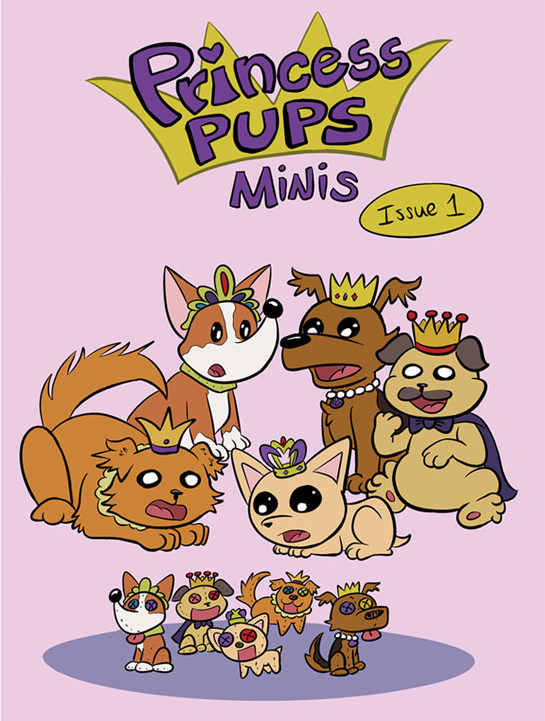 New month, New Year, and also new Princess Pups coloring pages for you to enjoy!
This month, I asked my kiddo what would be a good coloring page. He gave me the idea to have the pups playing with plushie versions of themselves based on a cover I did for the first Princess Pups Minis comic that I collected!
I'm still not entirely sure why I drew them all staring at smaller plush versions of themselves when I didn't have a comic involving plush versions of the Pups going into the collection…but that's another story!
Since Valentine's Day is next month, the first coloring page has TeaCup Pup giving Fluff Pup an early Valentine plushie present! Fluff Pup looks pleased as punch!
In this month's other coloring page, Corgi Pup, Pug Pup, and Scruffy Pup are also all enjoying plushies! However…Scruffy Pup seems to have a goat plushie instead of a pup plushie!
You can nab these and TONS of other coloring pages over in the Coloring Pages section of the site!