November went by really fast! Here's some cozy Christmas Coloring Pages to make up for missing out on November coloring pages! First off is the super cute Pug Pup saying hello to a familiar reindeer!
I actually did a rough ballpoint pen doodle of this idea in my notebook and think it translated to a final coloring page very well!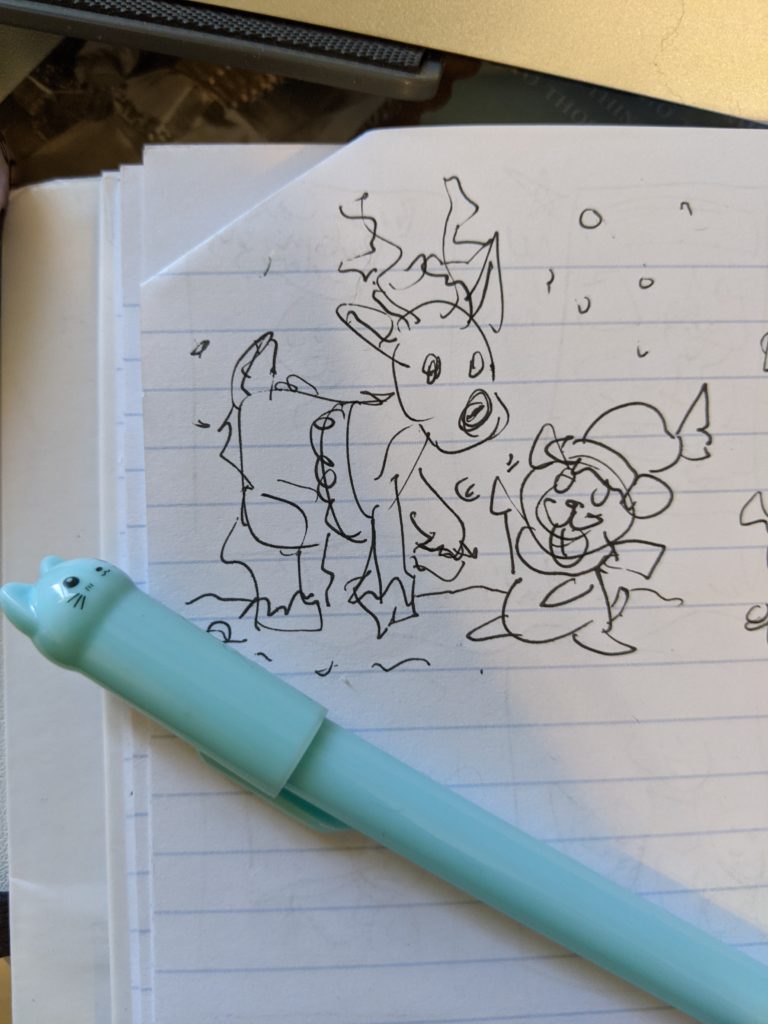 This month's other coloring page that's also Christmas themed features Fluff Pup and Teacup Pup enjoying a GIANT candy cane! However, Fluff Pup is a bit taller than Teacup Pup and this throws off the balance of sharing such a large candy cane.
Head on over to the Coloring Page section to grab these and other coloring pages to occupy your holiday season! 🙂