There are new coloring pages available for you to save and color! But how do they get made? Here's a quick sketch comparison blog post, just for you!
First, up is Teacup Pup and Pug Pup hanging out:
This color page actually came about from a doodle session in my physical sketchbook. The comic is drawn digitally, but I find that I can brainstorm and sketch best on a sketchbook with a pencil in my hand. You might spot another currently available coloring page in sketch form on the page as well!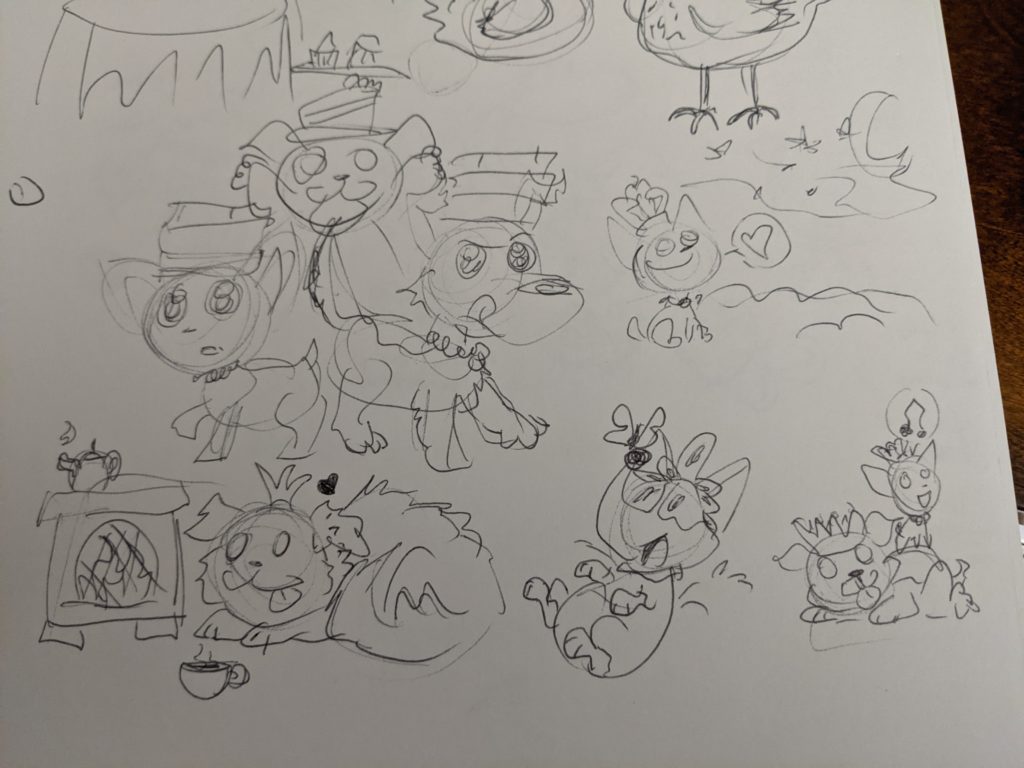 Meanwhile, the other new coloring page idea actually showed up digitally when I was working on the Symphony comic. Scruffy Pup uses a sousaphone, which are a bit tricky to draw. So I sketched it out in my digital comic file to use as a reference.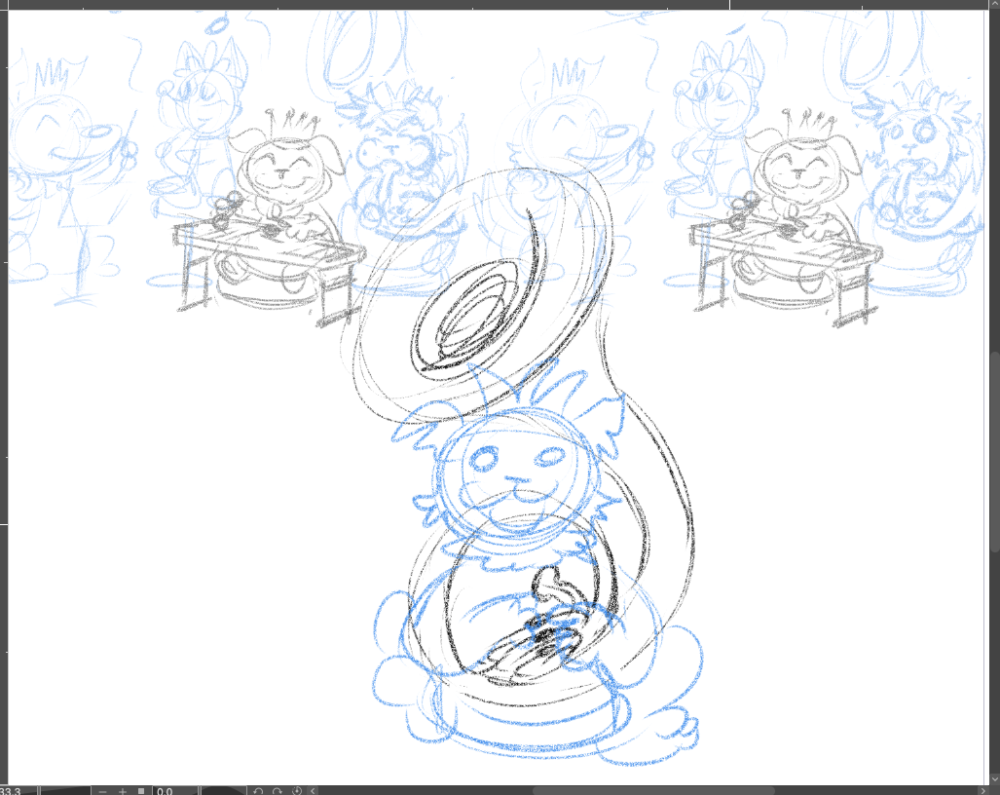 Scruffy Pup just looked so proud with that sousaphone, it made sense to copy over that reference sketch to make a coloring page of it!
So far, the sousaphone drawing is the only one to crop up unexpectedly asking to become a coloring page. But maybe I'll have more of these surprise coloring page ideas in the future.