September is my birthday month! Which means it was time to do a coloring page with all of the Princess Pups snacking on a SUPER GIANT BIRTHDAY CAKE:
My birthday was super relaxing and also involved a cake, although it wasn't as tall as the one I drew for the pups. I got some super cute handmade ceramics for my birthday from Binx Ceramics that are delightful: Halloween, a dino, and animals in Christmas sweaters, I love them all <3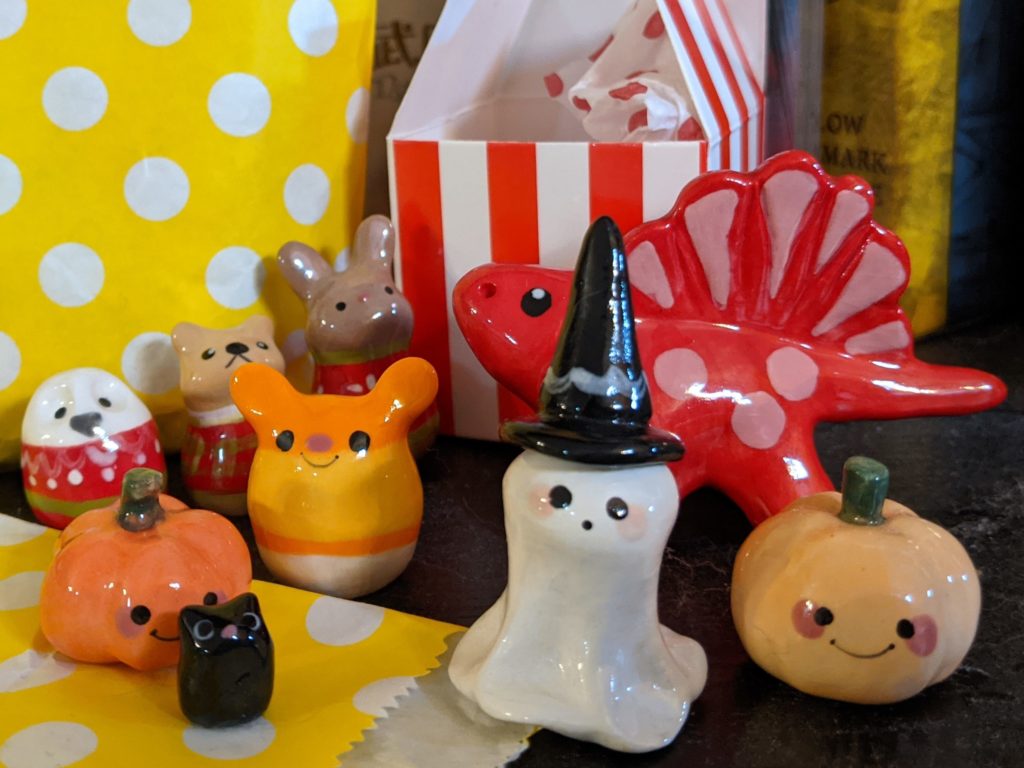 The Halloween ones are currently residing in our Spooky Town decorations that we setup for the year. The Pups will need to have some Halloween coloring adventures next time!